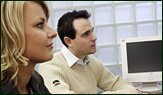 S&ECC IS A CONSULTANT TO SMALL AND MEDIUM SIZE BUSINESSES
providing information and assistance in the complex area of Environmental, Health, and Safety Regulations, both Federal and State, including OSHA, USEPA, DOT, RCRA and SARA Title III. In other words, we put you in compliance and keep you there.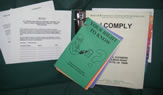 S&ECC SEEKS A LONG TERM RELATIONSHIP WITH THEIR CLIENTS
Some companies simply provide "how to" guides, or "one size fits all" generic programs. Lawyers or Engineers will offer to come on-site, but their billings often exceed the amount of the potential fines they save. In either case, they will do their work, collect their fee, and the client is in compliance as long as he keeps himself in compliance.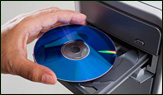 S&ECC CLIENTS REMAIN IN COMPLIANCE
through regulatory updates, program revisions, training provision, updated chemical inventories and MSDS's, regular on-site inspections and consultations. help with submission of all required reports, and professional representation before regulatory agencies if needed.

read more about how it works